Personal Websites
I've been on the Internet for decades, and every few years or so, I create a new website that reflects one or more of my hobbies at the time. Some of my Client sites are linked in my portfolio pages to the left. The below are all personal sites that I put up for fun. Most of my old sites are gone, but but out of nostalgia, I kept a few of my favorite and more informational ones online. They are great to look at if only to see how technology has changed over the years.

Early '90's -1999 - Optionshome.com was one of my first 'notepad' written html sites from the days before there was DreamWeaver or Frontpage. I began it in the early 90s, but my last update was in 1999. You can see how primitive it was, both graphically and layoutwise by comparison to today's sites. 1999 was a long time ago in computer time! I leave it up because while incomplete, some people still use the information! Options trading hasn't changed in decades.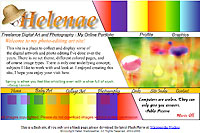 2000-2004 - This is from the early days of Flash, when I loved to play with photo-editing, back when it was much more of a challenge than it is today. You can tell by the photos how long ago it was created. My children, almost college age now, were toddlers. Time sure flies!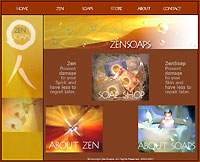 2002-Current - My small hobby handmade soaping and personal products site. I make products for my own family and friends, and put the extras I make in my 'store' online. This is not a full time business, because when you use the best possible ingredients, there's simply no profit, so it's purely for fun!

2002-Current - This is my handmade soaping and personal products forum. It is a completely private forum with no advertisements at all. I put this site up to build a small community with other soapers and people interested in this fantastic hobby. We have over 1000 members still on the forum, but it mostly runs itself.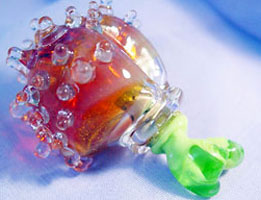 2008-Current - I am now making my own glass items. Another hobby business, along with making my own jewelry. I love creativity in all forms, and playing with fire... well, that just appeals to me.
Individual Help Pages: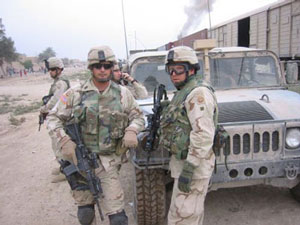 2003 - This was a page I started to help US Troops stationed in Iraq at the beginning of the Iraq War. We had a liason in the form of a Major who was there in the field at the time, who could help us with deliveries of personal care packages to the soldiers in the field. It was very successfully concluded in 2003, when Major Zeissman was promoted, and sent back to the US. I even received a gorgeous brass and wooden plaque thanking me from the US 3/505 Parachute Infantry Regiment of the 82nd Airborne Division!
Illustrated Guide to DB Hot Processed Soap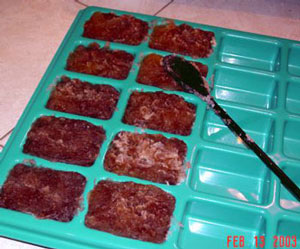 This is the first illlustrated guide to how to make Double Boiler Hot Processed soaps on the net, which I put up in 2003. It illustrates the method I personally developed through painstaking trial and error. It's gratifying to say that many many people have followed my directions to successfully make soap for the first time.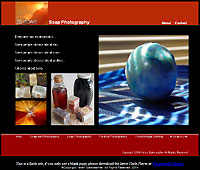 If you love soap and soap related photos, you will really enjoy this page. It's a tongue in cheek romp through soap products I've made over the years. I created this for soapers and other handcrafters who love 'soap porn'. It's a fun look at my products and how I see each of them. All images were shot by me of my own products and are copyright.
Flash SlideShow of My Soap Photography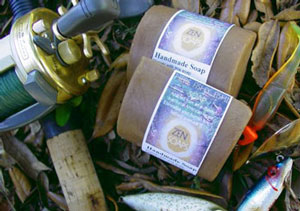 This is a flash movie of photography of my favorite soaps. Again, soapers love photos and these are a lot of fun. It also gives you an idea of the soaps and products I've made (all of which I formulated myself).
Flash SlideShow of some of my favorite Photoediting pieces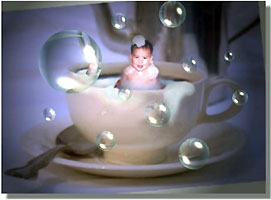 This is an incomplete album, but larger sized images than Helenae.com photos. Just some more of my photo-editing work from 8 years ago.

My Perfume Bottle Collection Page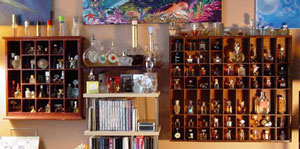 A hobby page I put up for my personal collection of perfume bottles. I have well over 1000 bottles in my personal collection now! This page is also linked to the IPBA (International Perfume Bottle Association) under Member Collections in my name.
Thanks for Looking!